MA5625-40V Synchronous Buck Converter With 2ch CC/CV

DataSheet
GENERAL DESCRIPTION
The MA5625 is a synchronous buck converter. The device includes internal high-side and internal low-side power MOSFETs. It provides not only 5A continuous load current but wide input voltage range from 8V to 40V. Besides the current mode control type is suitable for extreme transient response and cycle-by-cycle current limit.
The internal soft-start circuit also prevents inrush current from power-on and turn-on. This product is available in small QFN-23L (4x4) package - a real compact solution with minimal external components.

FEATURES
- Wide Operating Input Range from 8V to 40V.
- Internal high-side and low-side Power MOSFET Switches.
- Output Voltage Adjustable: VFB (1.00V±2%)
- Up to 95% Efficiency.
- Internal Soft-start and FIXED 160KHz Frequency.
- Duty on ratio: 0% to 91% PWM control.
- Cycle-by-Cycle Over Current Protection.
- Input Under/Over Voltage Lockout.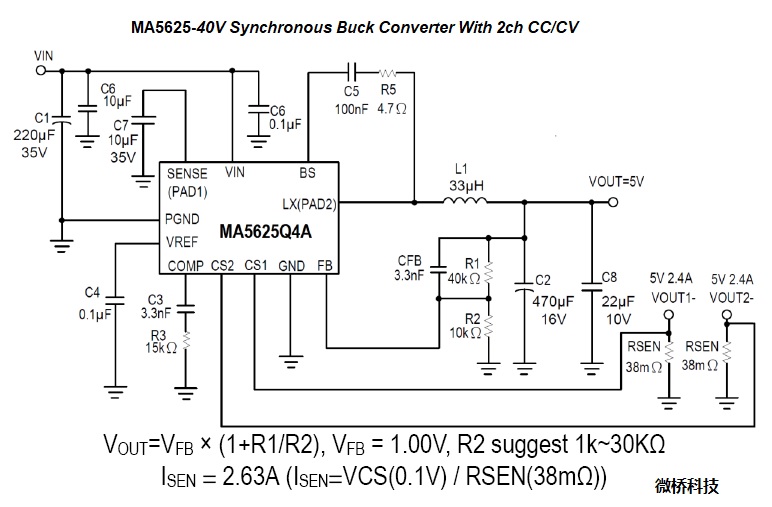 USB-PD2.0 4.8A(2.4A*2)车充